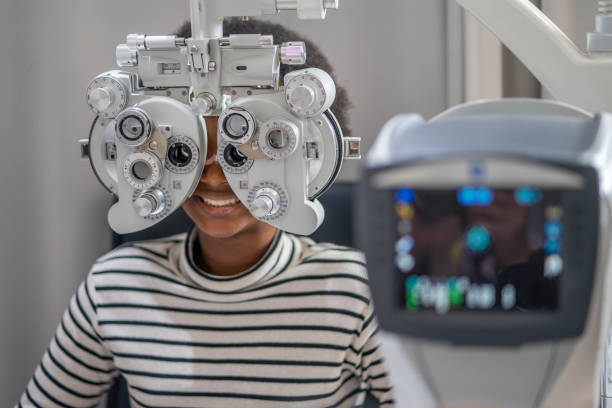 From eye exams and contact lens fittings, to laser vision correction and corneal mapping, our optometrists administer comprehensive eye care to patients of all ages. A comprehensive eye exam in Jackson, includes working with your vision problems and lifestyle to find solutions. For example, we might work with one patient to treat their dry eye so that they can wear contact lenses. For another, it this might mean diagnosing Computer Vision Syndrome and providing a solution. No matter what your vision problem, our doctors' will take the time to get to know you and provide the care that is best for  you.
Additional Eye Care Services
We provide Dry Eye Treatment, Overnight contact lenses that give you improved vision during the day, low vision services and more. We also treat a range of conditions and eye diseases such as glaucoma, the diabetic eye, cataract and macular degeneration.
Our eye doctors also provide a number of specialty services including fittings for sports glasses, computer glasses, protective eyewear and additional vision devices.
Visit Us
The unique staff at The Eye Center at Jackson includes Doctors of Optometry, the only Wills Eye affiliate in Ocean County and a support staff who can help you with everything from paper work to choosing the right pair of glasses. 
Call today to book your eye exam or drop by to browse our selection of designer eyewear.
For details about our vision services, click on the links below.